Drones for STEM Education
Drone-based experiential learning and STEM education
The Drone-STEM is an initiative by Lecturer in Education (Mathematics) Dr Farha Sattar to use the innovative approach of using Unmanned Aerial Vehicles (UAVs) or drone technology to reinforce the fundamental Science, Technology, Engineering and Mathematics (STEM) concepts and hands-on experience practice to ensure deep learning and technical knowledge and skill enhancement. This initiative was supported by the Charles Darwin Institute of Advanced Studies, Rainmaker Readiness Grant ($48,000). 
Our focus is to:
Engage and inspire young Australians in STEM learning through interactive and engaging activities.
Equip Youth under 18 with the technical knowledge and skills necessary for real-world problem-solving.
Inspire young Australians in science, mathematics and STEM through sharing drone applications and encourage their interest in STEM-related activities and careers.
Increase STEM participation in under-represented groups.
Design and develop drone-based activities to teach and enhance STEM understanding in NT schools.
Conduct workshops/ PD sessions for teachers about drones and help them to use this technology in their teaching practice.
Foster partnership with the drone industry network to promote STEM education.
The cognitive model Drone-STEM program incorporates the 'Experiential Learning Theory' which defines 'learning through reflection on doing. Experience-based learning is an effective approach that helps to establish lasting behaviour change.
The traditional teaching methods are not catering sufficiently for the outcomes that are expected from various school and higher education levels, especially in the context of the rapid advances in digital era technology. Drones offer various opportunities for students particularly in the STEM area to learn in multiple ways that cause a significant impact on their learning. Drone technology allows for an investigation-based learning environment for students by utilizing learner-centred pedagogy to create multiple pathways by which students can move along developmental learning progression rather than following a linear learning path. Drones enable students to visualize a problem from different perspectives and become better problem analyzers which help them to think critically.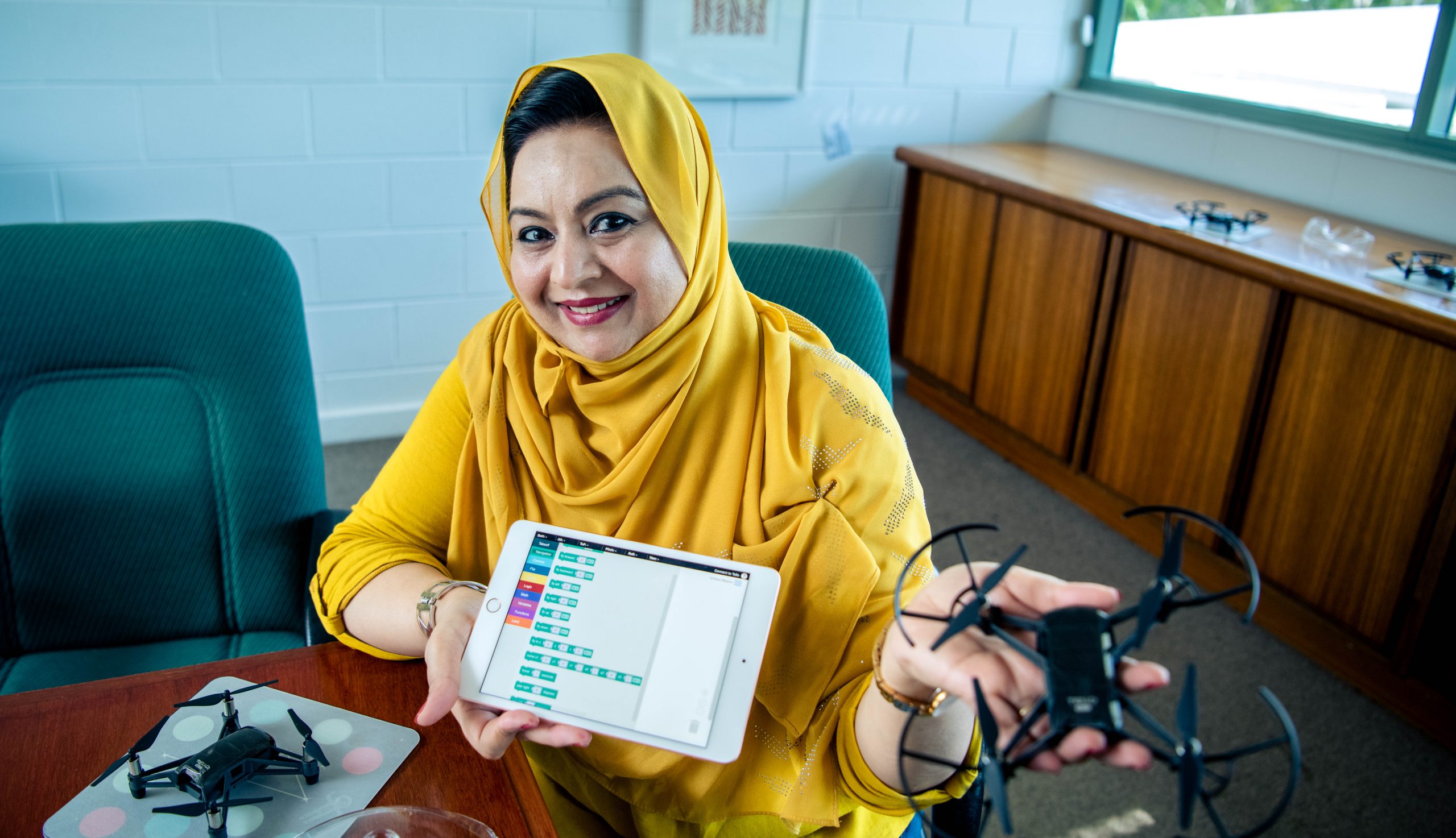 Young Territorians will be introduced to the fascinating world of drones, thanks to a National Science Week grant won by a Charles Darwin University (CDU) lecturer.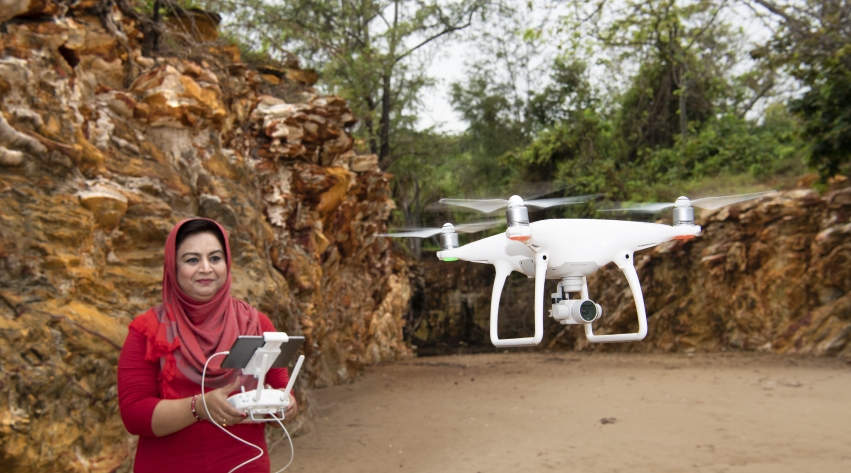 Drone workshops are conducted by Dr Farha Sattar as a part of the Innovative Playground event: a collaborative venture between Charles Darwin University (CDU) and Inspired NT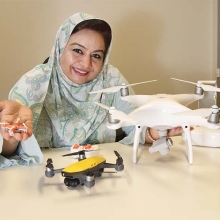 CDU Lecturer in Education (Mathematics) Dr Farha Sattar has received a $48,000 grant to further a project in which she uses airborne drones to accelerate STEM education.